Real Estate Job Descriptions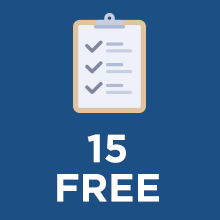 15 Free Real Estate Job Descriptions
The key to a successful real estate agency, as with any company, is the quality of the staff within it.  It is that simple.
The question is, how do you attract that ideal employee to apply for your agency over your competitors?  And how do you avoid applicants that are just not the right fit?
This article will deconstruct a proven strategy for attracting that likeminded and ideal agent through the vital yet underrated 'Job Description'.
At the end of this article you will find a free download of 15 real estate job descriptions to help get you hiring.
What goes into real estate job descriptions?
Each real estate job description will vary depending on the specific position and the company but the majority will include these headings.
1. Job title
The job title is the instant 'first impression' made by your potential applicant.  In a moments glimpse they will decide whether to click and find out more, or keep scrolling.  This means that getting the job title right is a vital first step to securing that star employee.
The job title should reflect the nature of the job and give an overview of the skill level required.
Using words such as 'assistant', 'manager' or a specific area within the industry 'commercial' in the job title will give a snapshot of the role.
Here are some examples of descriptive job titles for the real estate industry:
Experienced Property Manager
Portfolio Manager
Commercial Property Manager
Residential Real Estate Agent
Corporate Real Estate Professional
2. Duties/skills
It is important that you provide a list of duties or a list of required skills so the potential applicant can evaluate if their skill level is adequate for the position.
Below are some examples of skills a quality applicant may possess:
If you are hiring a Property Manager, you will list roles or skills related to leasing property and dealing with all aspect of that least.
Communication skills are a requirement for all real estate jobs. An agent must be able to clearly communicate with potential buyers, sellers and solicitors. Good communication also ensures that the sale goes ahead quickly, efficiently and in a stress-free manner.  It also encourages the client to return in the future.
Interpersonal skills and emotional intelligence allow an agent to recognise, respond and clearly communicate with a stressed client. Buying or selling a property is often the largest transaction the average person will be involved with in their lifetime, so it can understandably be an extremely stressful time. An agent who can pick up emotional queues and respond appropriately will thrive in these situations.
If the position requires an understanding of the industry laws, such as planning, landlord and tenant laws, these should be stated in the job description.
Specialty skills such as the ability to hold auctions will increase the value of your agency.
A diverse range of extra skills can come from hiring an applicant with experience outside of real estate. For example, a commercial agent with a previous business background and skill set will enable them to better understand the objectives of a perspective commercial client. For some more examples of job titles and duties click here.
3. Personal Characteristics
There are a range of characteristics that attribute to success, yet these are not necessarily learned skills or qualifications, but personality traits.  Something as simple as having a passion for real estate could be the difference between a high quality and low quality work and effort level. You want to construct your agency with people who will work hard, but also work well with the team and fit the culture of the environment.  It is through personal characteristics that we can determine this. Here are some to look out for:
Shows initiative
Friendly and caring
Passionate about real estate
Good listener
Honest
Hardworking
Creative
People person
Adaptable
Deal well under pressure
Persuasive
Adaptable
Multitasker
4. Company overview and culture
The job title has caught their attention. Check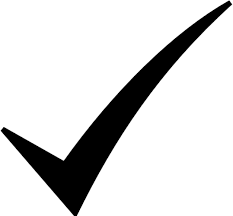 They have the skills to complete the daily activities. Check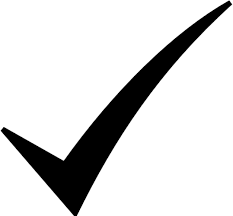 Their characteristics align with the requirements. Check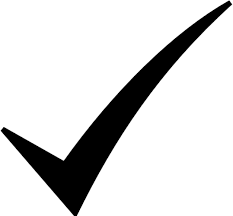 Now we establish whether the potential applicant fits in with the company culture.
Some businesses are colourful, some strict, some do yoga at lunch and some value training and excellence programs.  Some people will prefer a more corporate environment, and others may value a sustainable office culture.  When reading about the company and its culture it should be clear to the potential applicant whether it will be a good fit.
As well as the corporate culture, you may provide a brief company overview.  You should identify the real estate market you specialise in, how established the company is, the location, its history, and any other points that may be useful to the potential applicant evaluating their fit in company.
So what is corporate culture and how do you express it in a job description?
Corporate culture is the shared values, attitudes and standards that determine how staff and management interact and define the nature of the environment and the companies personality.  The corporate culture of the agency can be represented in the tone of the real estate job description. Using language appropriate to the position, outlining the mission statement or any unique features of the work environment is key.
Formatting tips:
Regardless of the tone used, a job description is a professional document and should follow a few basic formatting tips for optimum results.
Structure – Use bold headings and sub headings for a clear layout. Example:  Duties and skills, characteristics, company overview.
Spelling and grammar – This is a professional document for a professional agency, if the job description has spelling errors it will reflect badly on the company and may deter an optimal potential applicant from applying.  Proof read it yourself, ask a colleague to proof read it, and put it through a spell checker.  Simply things equal professional results.
Bullets – If you have a lot of content use bullet points to separate it into clear points. It will look cleaner but also be easier to read and understand.
Be specific – if you are vague in your job description a potential applicant may have a hard time deciphering if they are qualified or fit the role and in turn you will waste your valuable time with unsuitable applicant.
Be direct – Be clear and straightforward in what you are wanting, and what skills and qualifications are required for the role.
You now know how important the job description really is. There have been a lot of points covered and you may be feeling a little overwhelmed on where and how to start to writing your ideal job description. But don't stress, Realwords is here to save you time.  We have written 15 expert real estate job descriptions to get you started which are available by free download just below.